On the morning of Friday 3 September, all our High School students assembled in the new lecture theatre on level 2 to attend the Annual Academic Honesty Workshop. But this time it was a workshop with a twist. In a role-playing game, masterminded by Mr van de Laar and Ms. K, students had to collaborate to solve the mystery of who murdered our beloved Physics teacher, Mr. Coxall.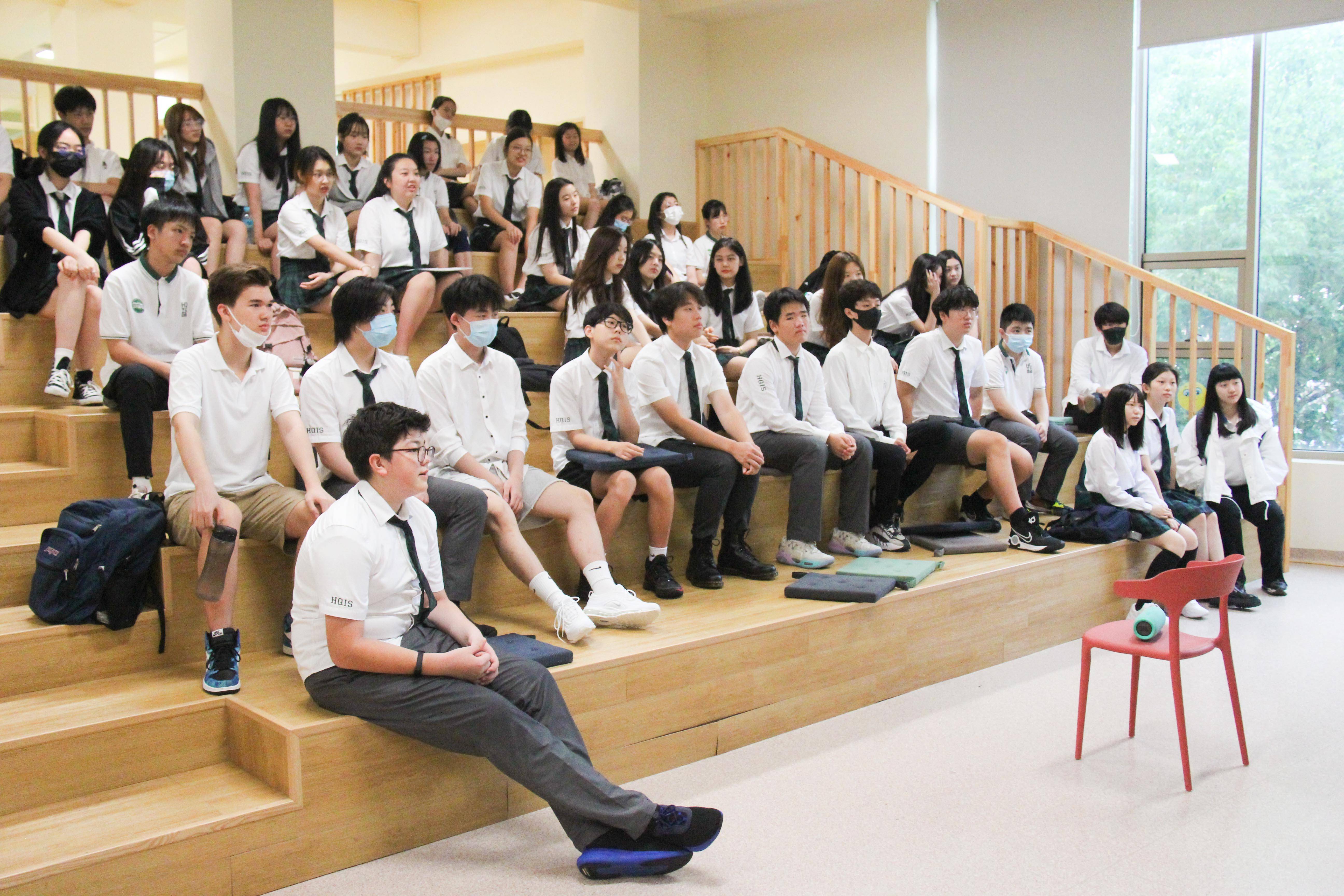 Ms. K's lesson on paraphrasing was interrupted by a concerned Mr van de Laar, who announced the shocking news that Mr. Coxall had been found dead in the Steam Room. Sherlock Owls arrived to brief the students about the situation and identified Mr. Matt, Mr. Lyle, Mr van de Laar, Ms. Bramwell and Ms. Kelleher as possible suspects. Holmes also showed the students some gory photographs of the crime scene.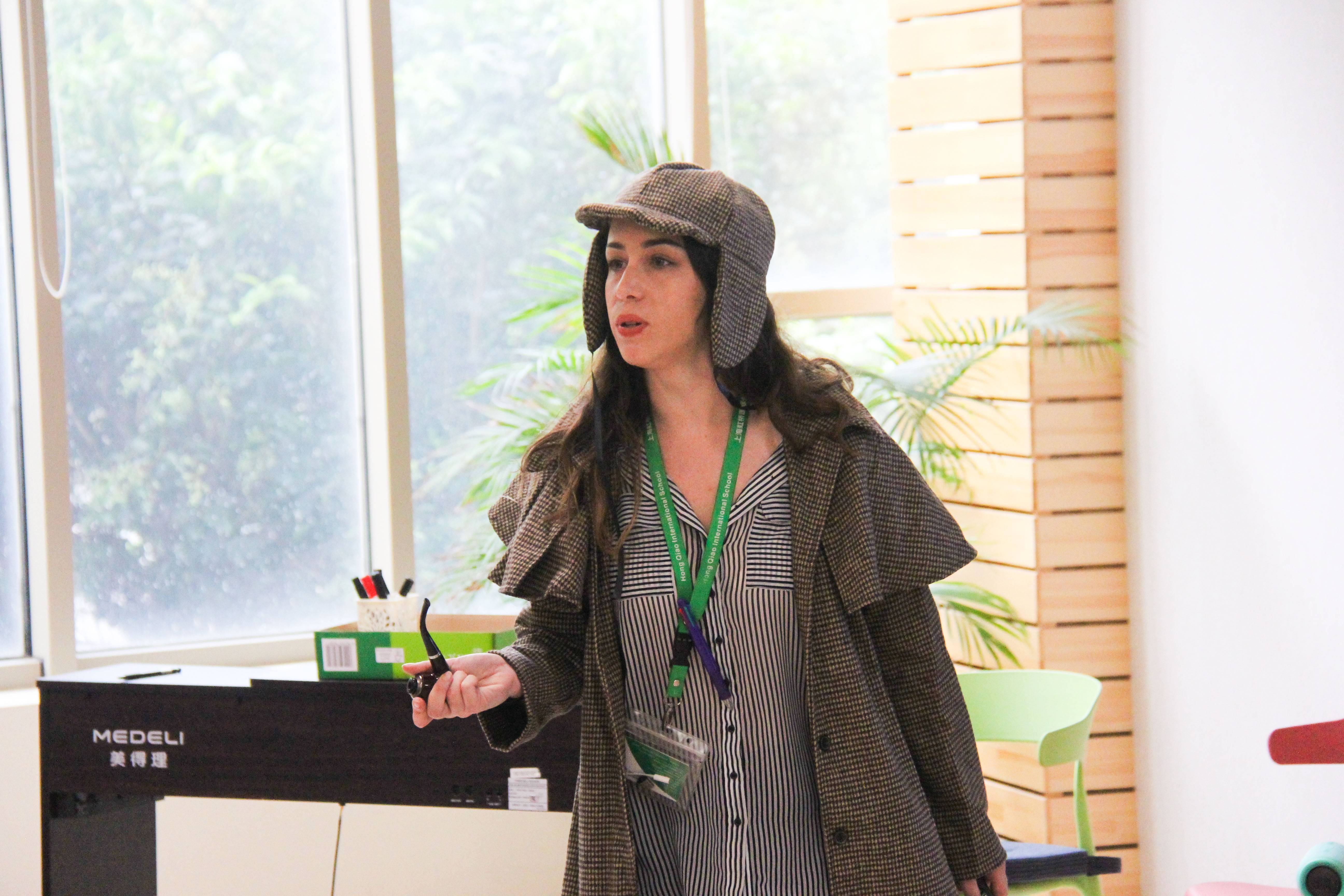 Our student detectives were split into groups and each group had to listen to the testimony of one of the suspects. During the testimony, students practiced the skill of note-taking and writing down keywords in order to collect as much evidence as possible. They then worked with partners to paraphrase what they had heard, using sentence starters to attribute the evidence to the correct suspect.
The student detectives were then regrouped so they could collaborate to synthesize their information into a summary of everything they had learned from the suspects.


They were also given physical evidence from the crime scene to examine as a primary source.


Using their critical thinking skills, and a good deal of imagination and creativity, the teams debated over who had committed the murder in order to come up with a final theory. They then worked individually to write their theory into a police report, citing three pieces of strong evidence to support their argument.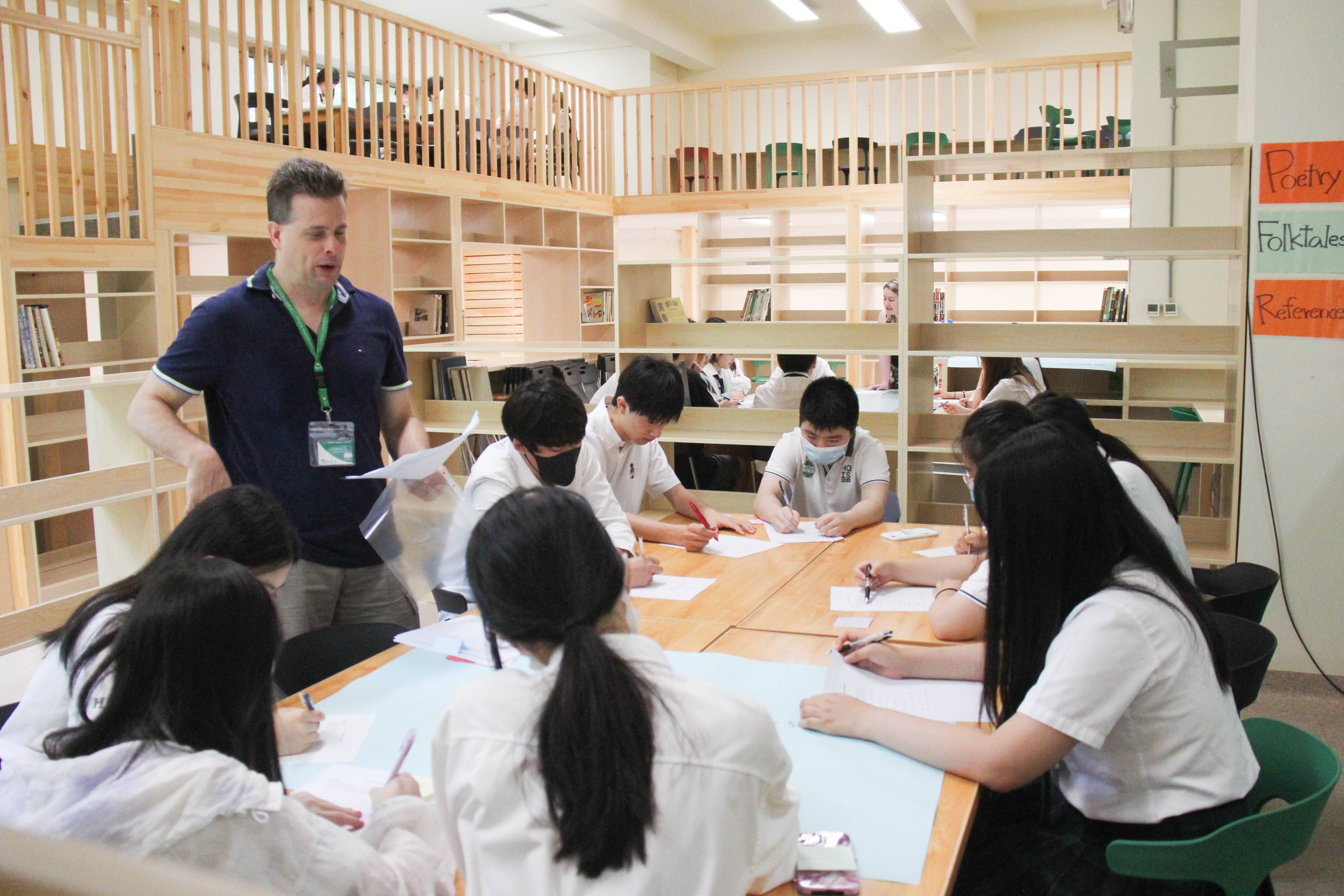 In the end, it was revealed that Mr van de Laar had committed the murder and he was taken into custody by Owls.
Before going off to the second period, student detectives signed our academic honesty contract, committing to upholding the HQIS code of academic integrity. MLA citation and other related skills will be taught and consolidated in English Language Arts and Social Studies classes throughout the year.