High School
HQIS Students have a set of learner traits that guide students to become internationally minded, global thinkers who are prepared to contribute positively to our world.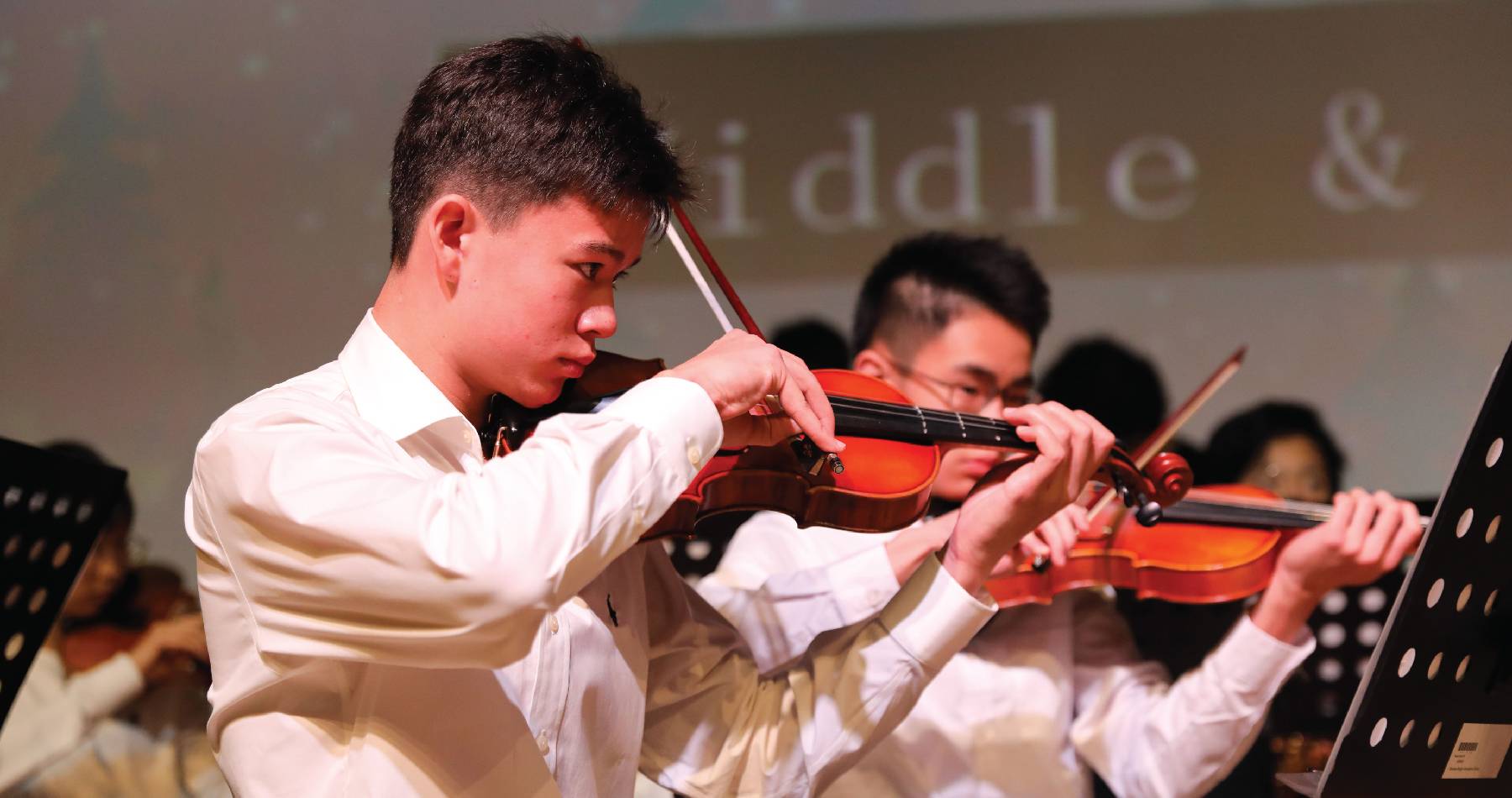 High School Overview

At the Middle and High School, we are offering a holistic program guided by three pillars of learning: Academic Rigor, 21-Century Skills, and Living Environment. The three pillars are supported by courses based on American curriculum standards, with AP as the capstone. We are currently offering AP US History, AP Calculus, AP Chemistry, AP Physics, AP Biology and will add more AP courses in the future.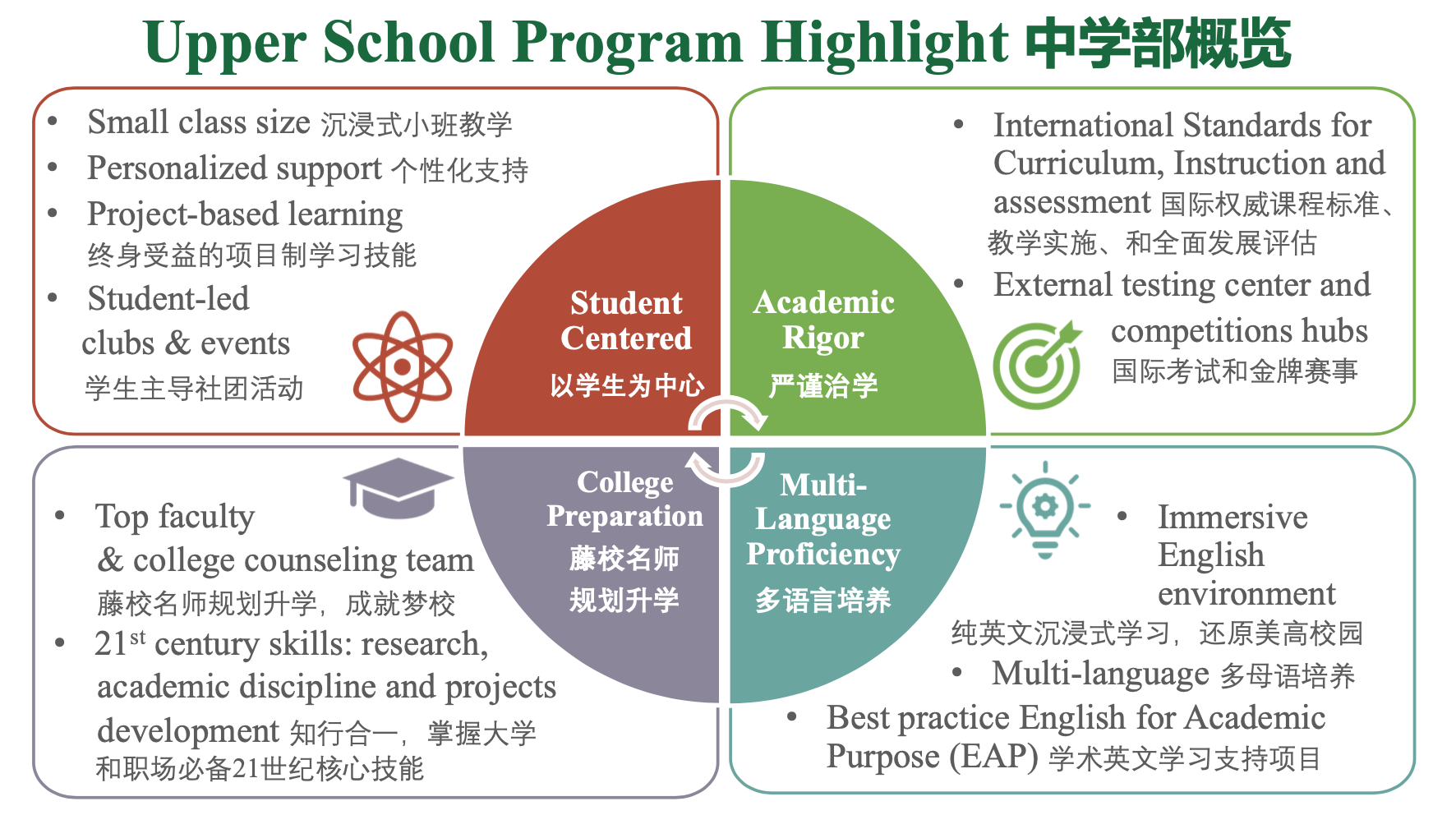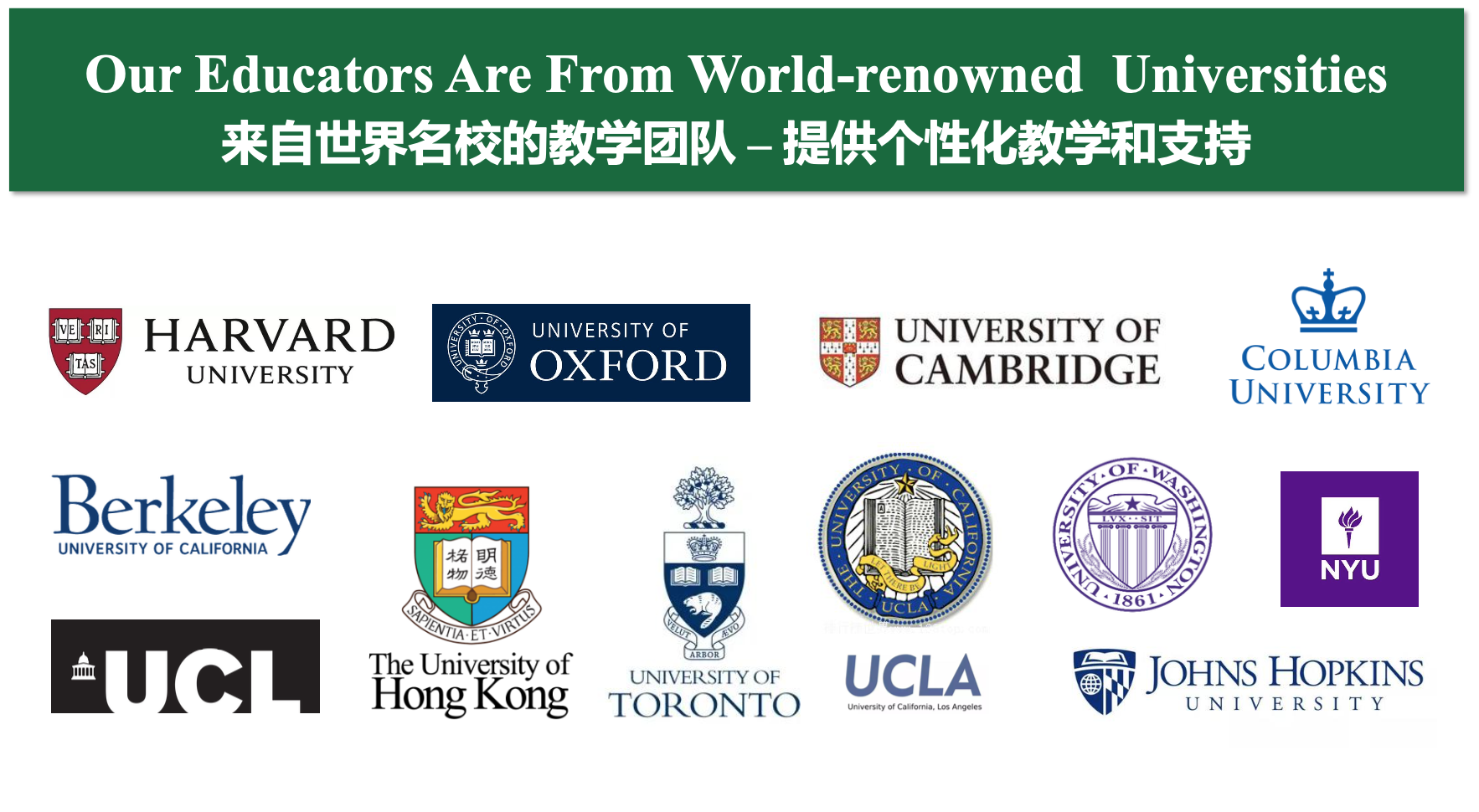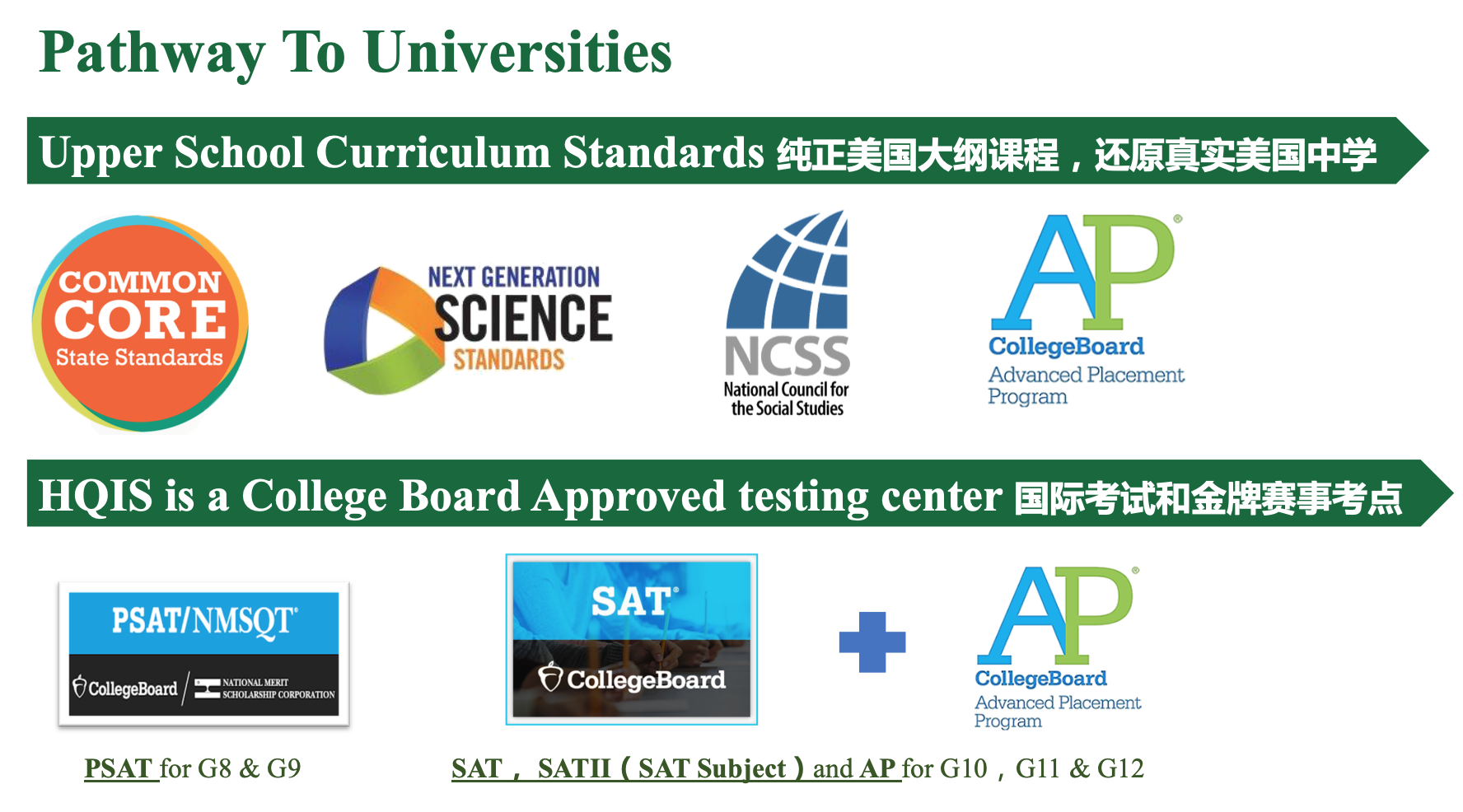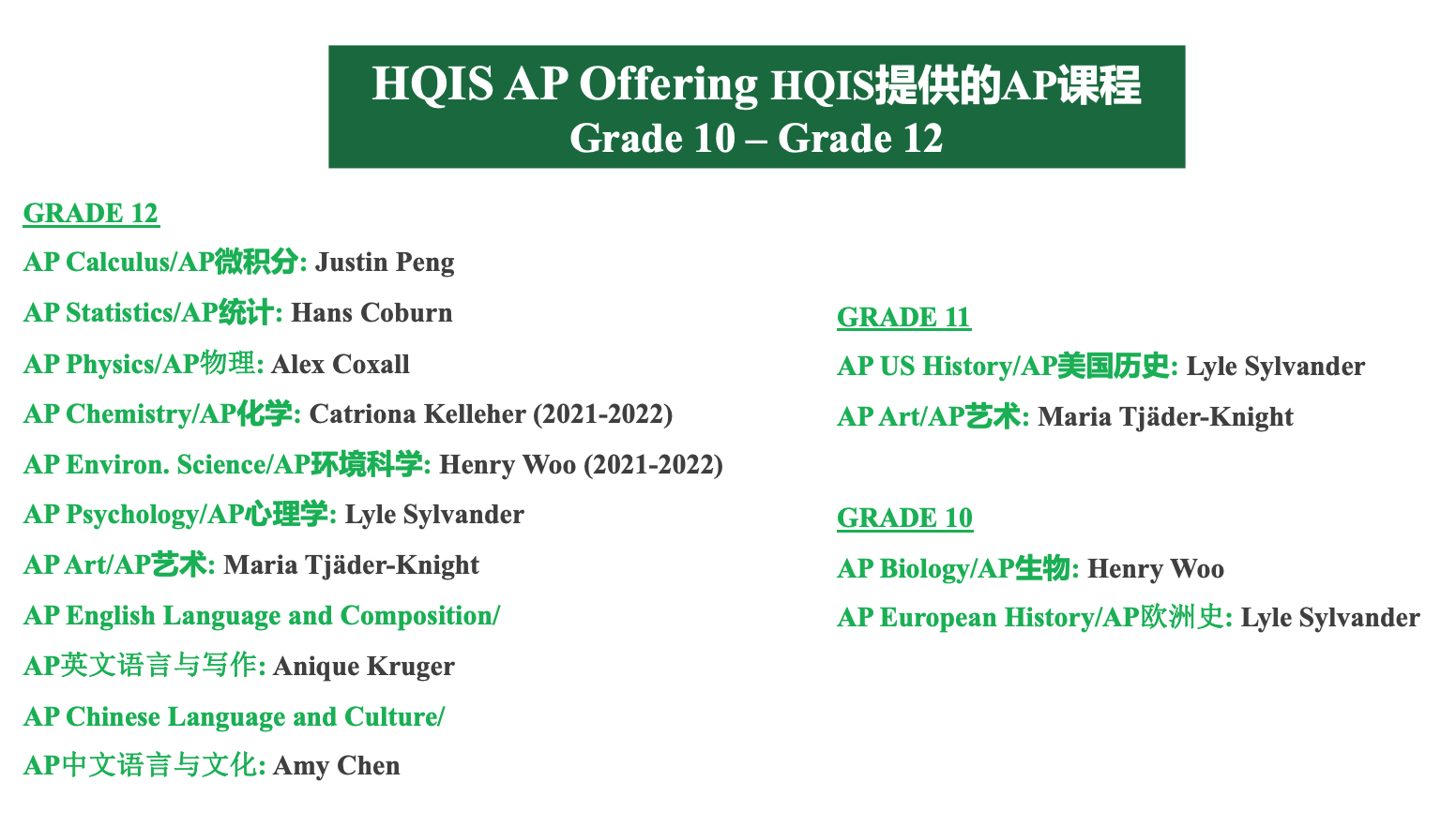 In addition, our program has a focus on inquiry-based instruction, which aims to connect student learning to real-world, global, and multicultural issues related to the different disciplines. Through inquiry, we encourage students to develop learning and thinking skills that are critical to study and life after middle and high school.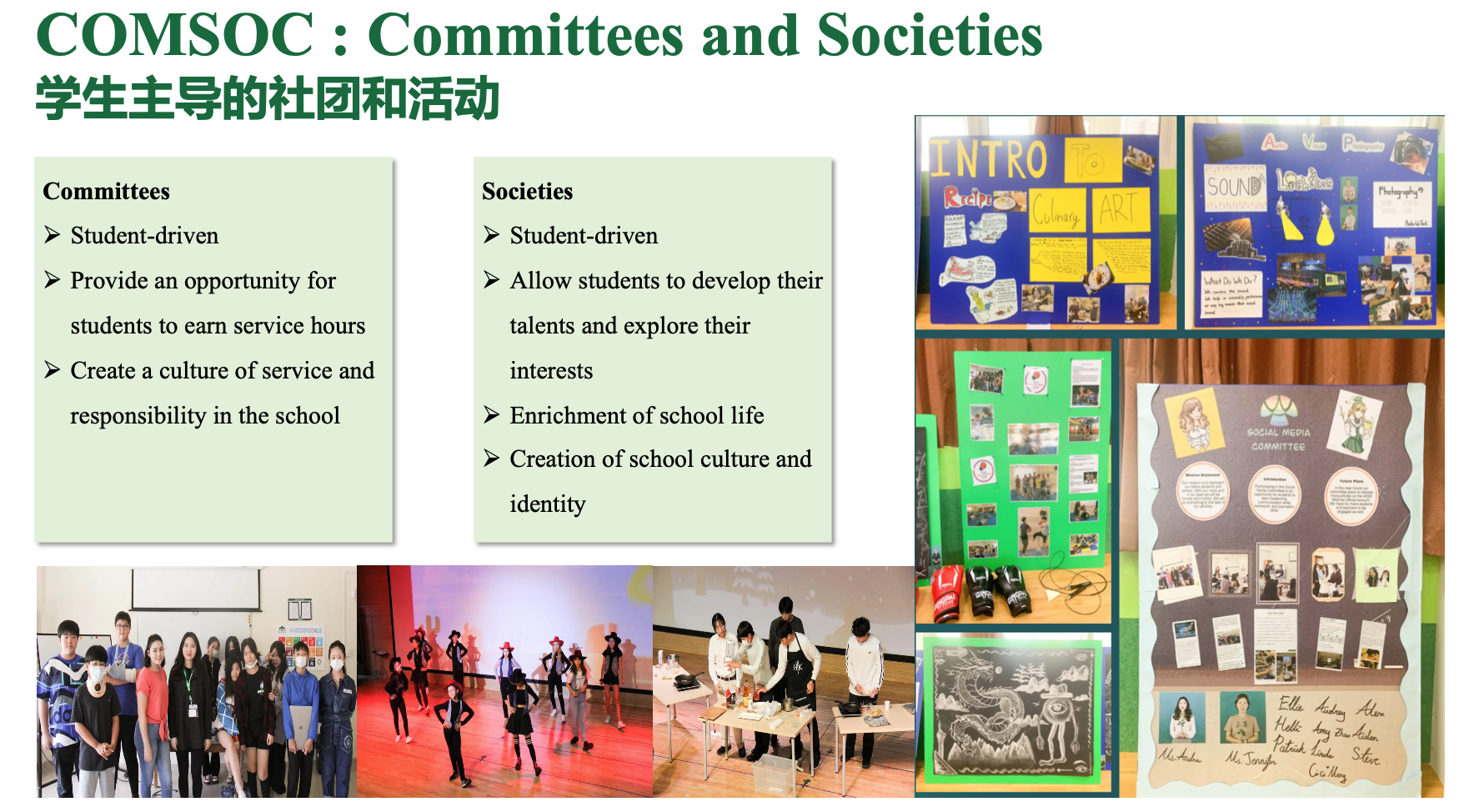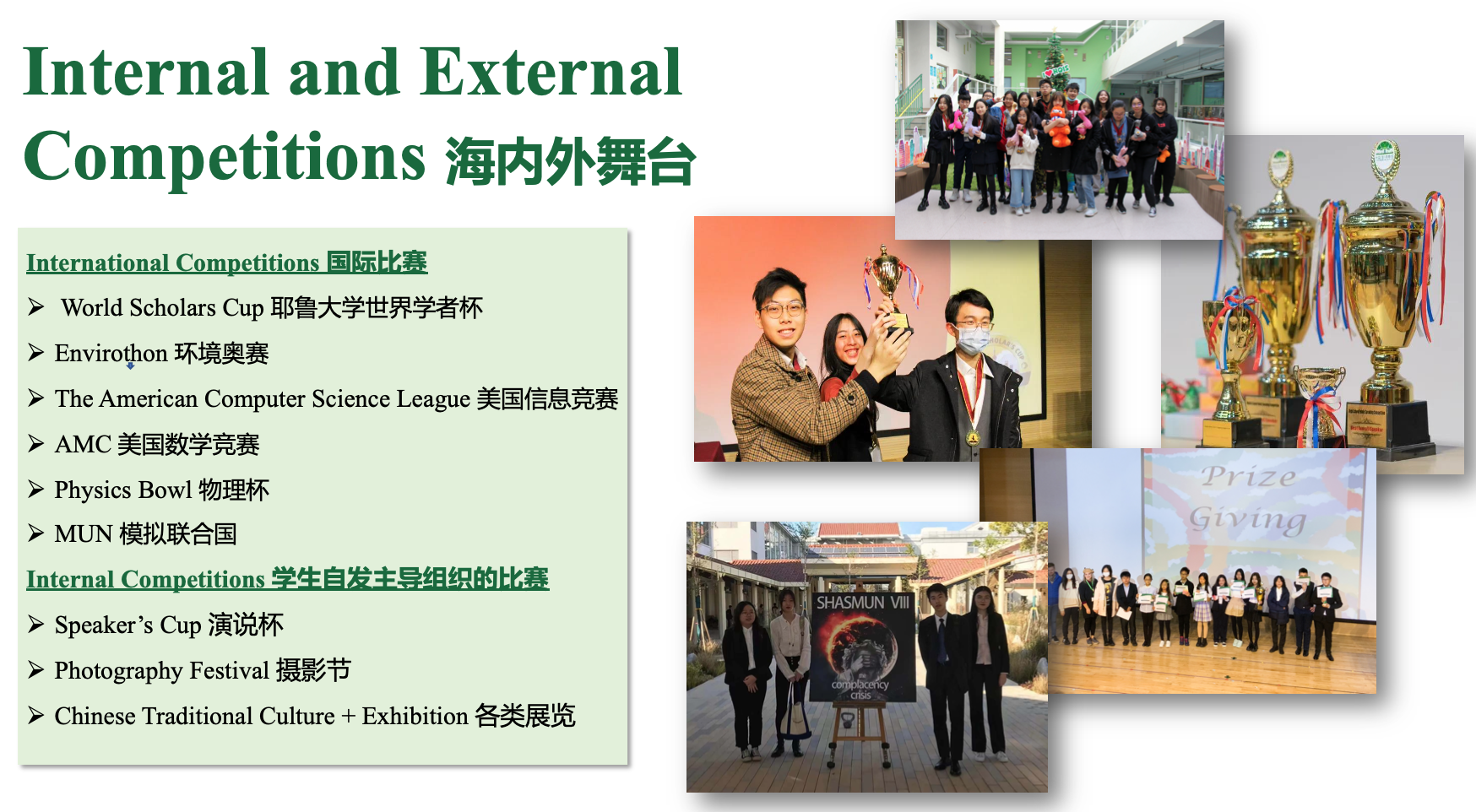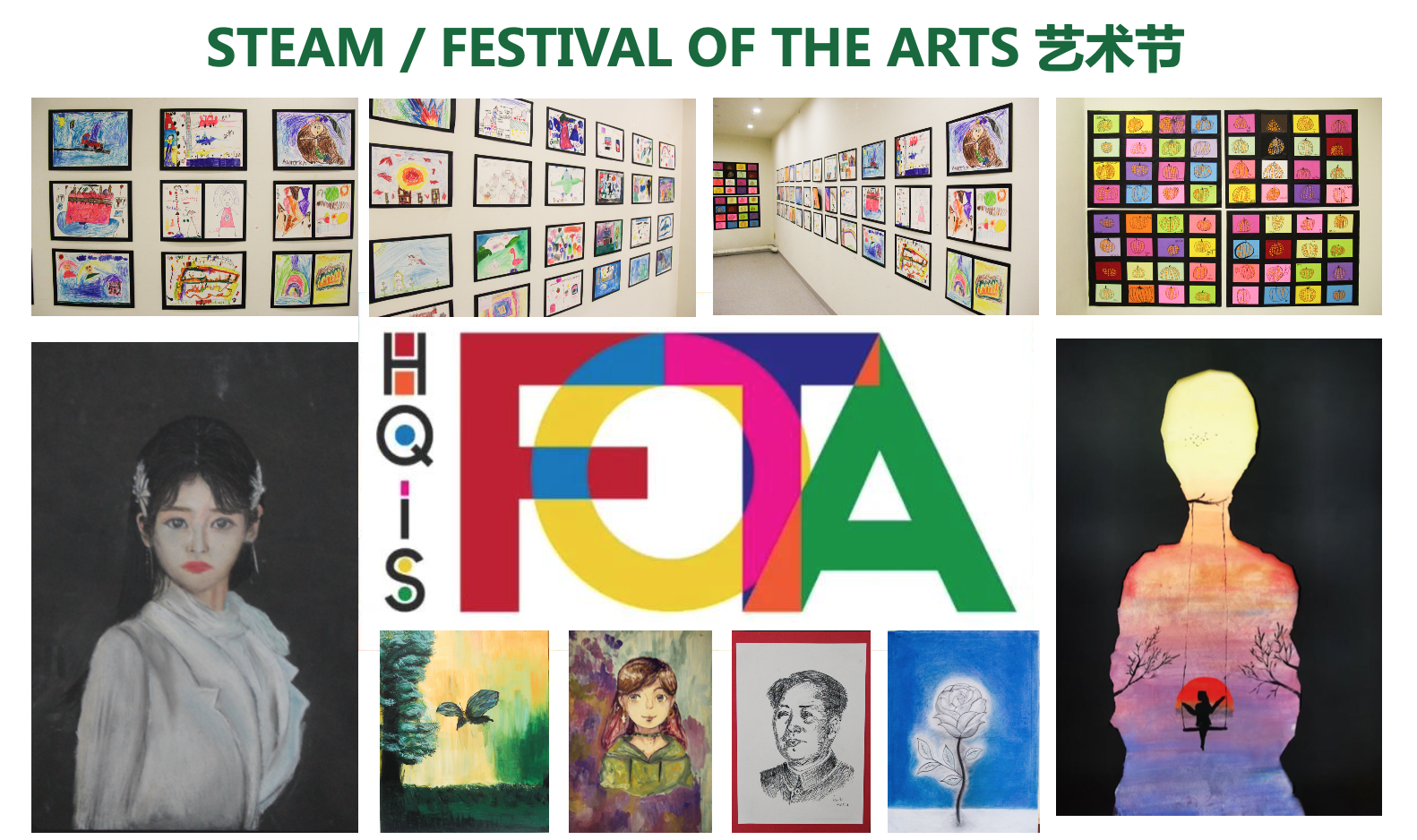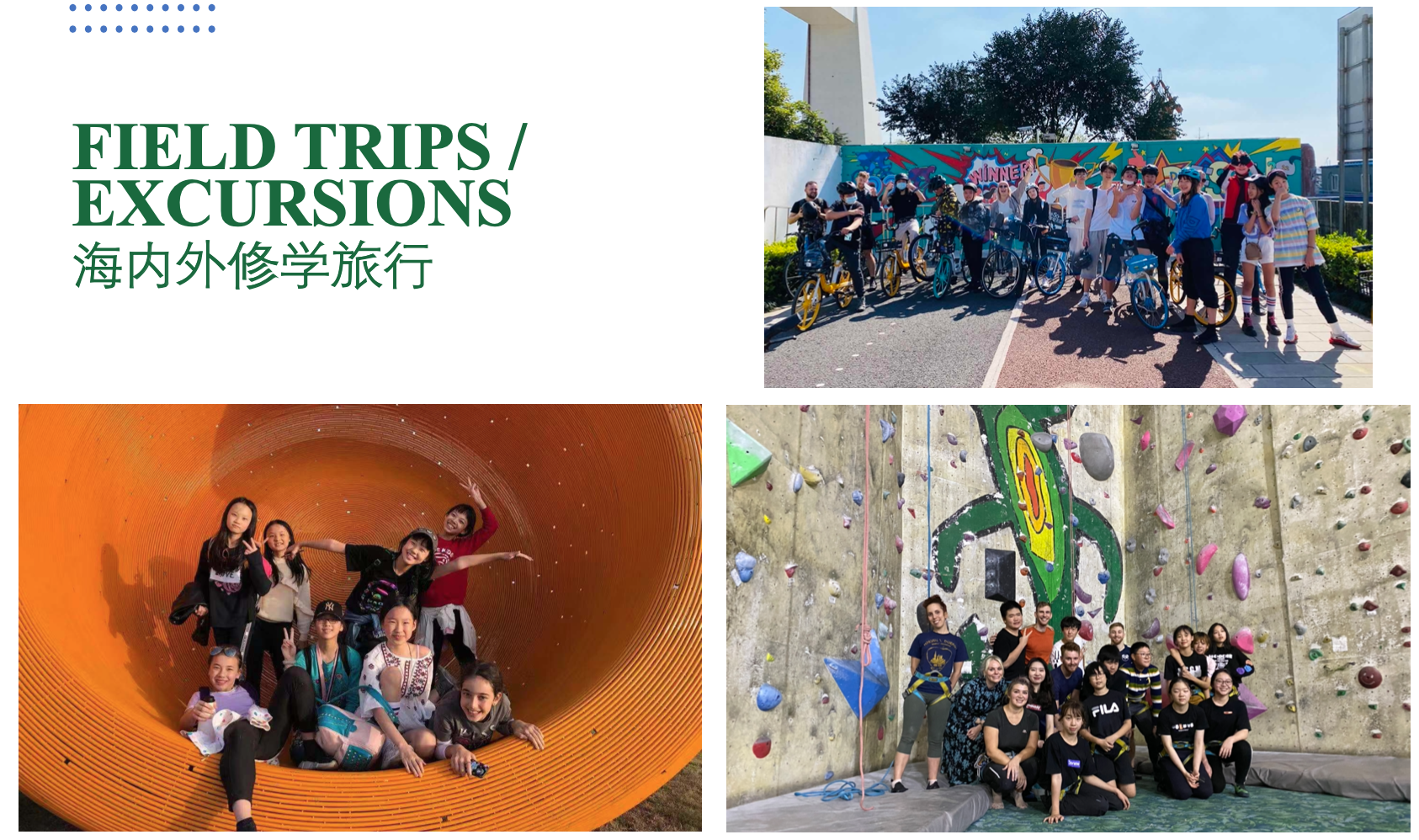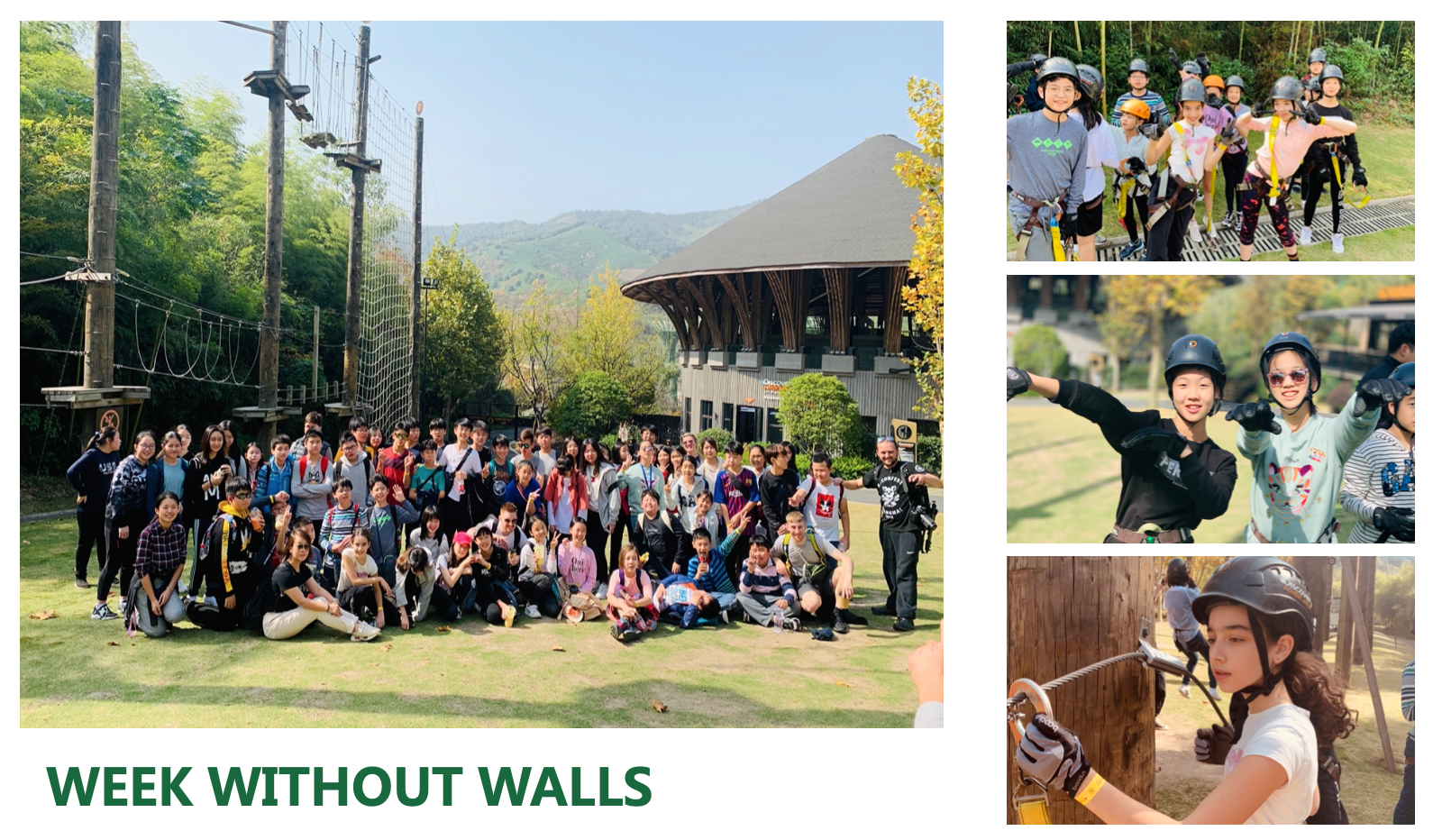 HQIS University Counseling
The college admissions process does not begin in grades 11 or 12. At HQIS we start the awareness and counseling process early in the student's career. Students are encouraged to explore options, seek opportunities, develop skills and select enrichment choices which support his/her college and vocational plans. HQIS employs a full time college admissions counselor. Our high achieving students are supported by both our counseling team and our teaching professionals.

As of March 2023, HQIS graduates have received offers from prestigious universities all over the world. Our graduates embody the success of the whole-person education provided by HQIS, and we are proud of their accomplishments as they advance in their careers.

This year has been extremely fruitful for our seniors as they received dozens of offers from many top-level universities: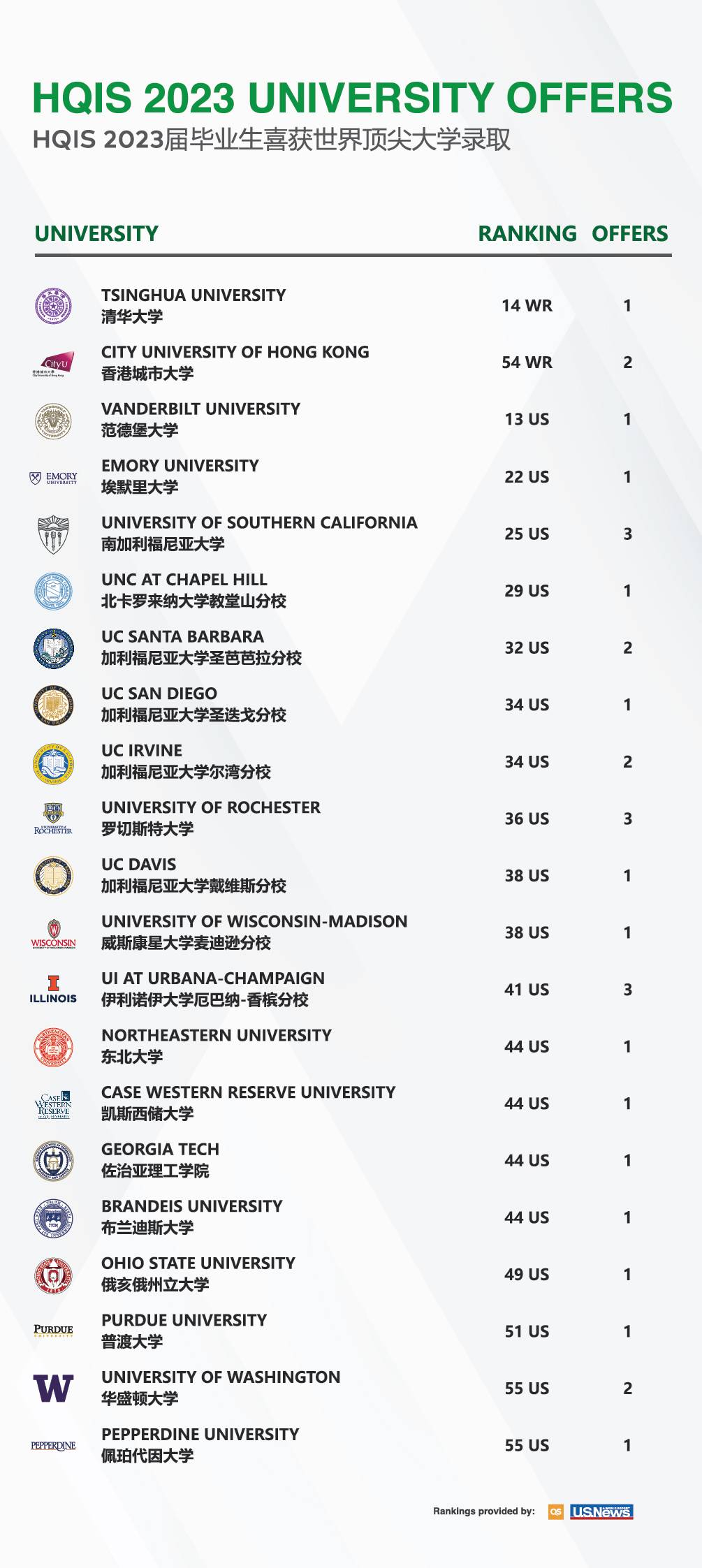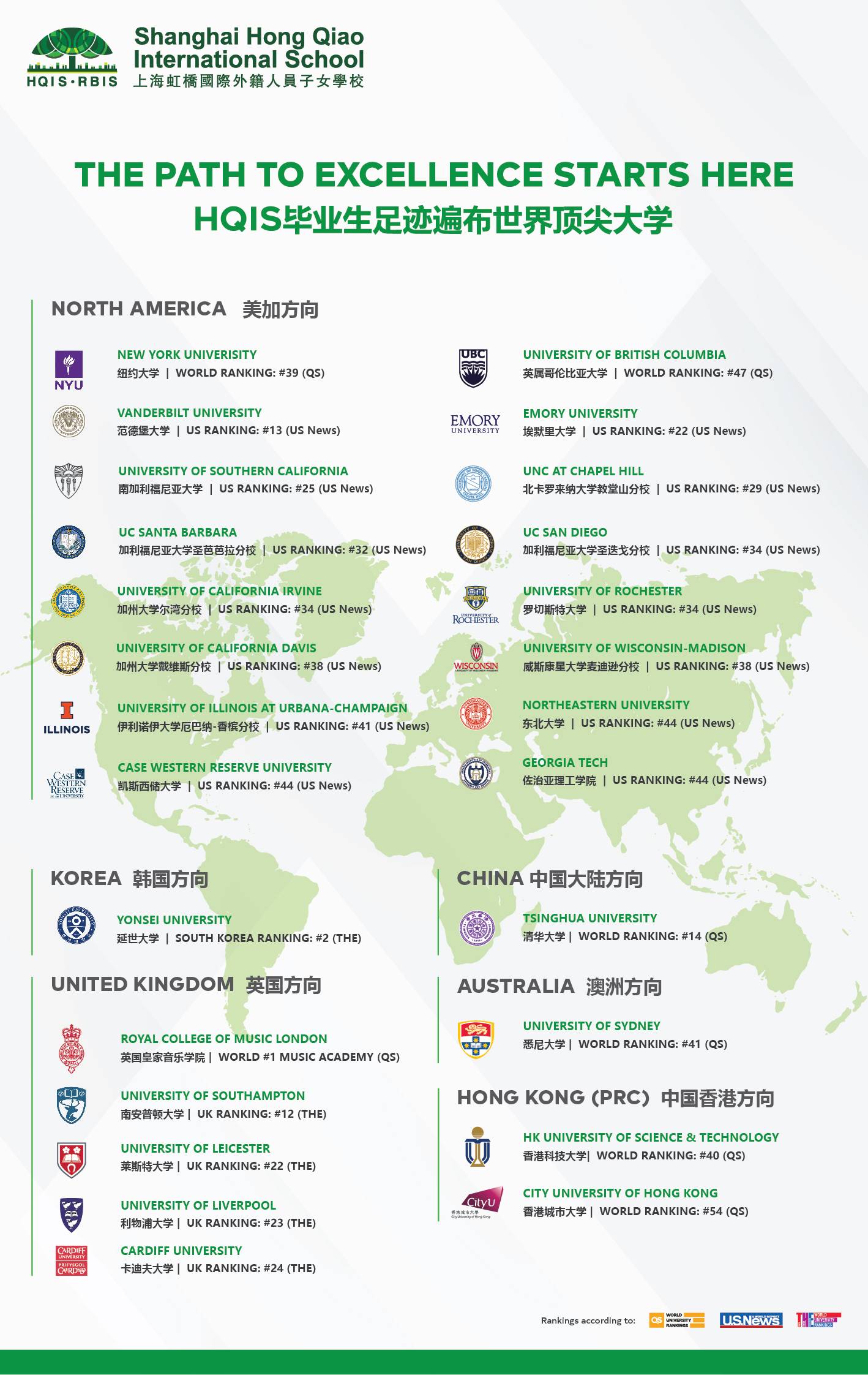 Contact US
218 South Yi Li Road (Close to Lanbaoshi Road)
Shanghai, China 201103
伊犁南路218号(近蓝宝石路)
Phone: +8621 62689773 / 62682074-101 (한국어 상담 For Korean Families)
Email: admissions@hqis.org
Outreach: marketing@hqis.org

Stay Connected