PYP Column #1丨Food Waste Matters!

As one of the first IB World Schools in China, HQIS prides itself on offering a curriculum focused on developing critical thinking, global-minded citizens who are resolute in their desire to solve real-life issues with the skills acquired through the guidance of their teachers and curriculum materials.

One of the main objectives of the IB-PYP Program is to develop children's inquiry skills. At HQIS, inquiry-based learning is carried out the whole time during our daily activities. We want parents to be familiar with the whole inquiry process, and the IB-PYP Column serves this purpose.
In a world where hunger is still one of the most urgent development challenges, many people don't realize how much food they have thrown away every day. At the same time elsewhere in this world, hunger still haunts people and takes their lives. The world loses a child every six seconds and 10 million lives a year. The United Nations estimates that one in nine people in the world does not have access to sufficient food to live healthily. More people are reported to die from hunger every day than all other critical diseases combined. The situation is frightening.
Students of each grade of the primary school conducted research on food waste to better understand this serious problem.
PYP Unit: How the World Works
Grade 4 inquired into this issue during our unit, "How the World Works". The students were learning about sustainability and the things we can do in our own lives to help us live sustainably. They worked with the cafeteria staff to investigate just how much food is wasted on a daily basis.
PYP Unit: How We Organize Ourselves
The Grade 3 students also investigated this issue during their "How We Organize Ourselves" unit. They collected even more data on student food waste. Since then this issue has become very important to our school. Many grades and classes have taken the issue on board. You can see many posters around the school giving advice to their fellow students about how not to waste food.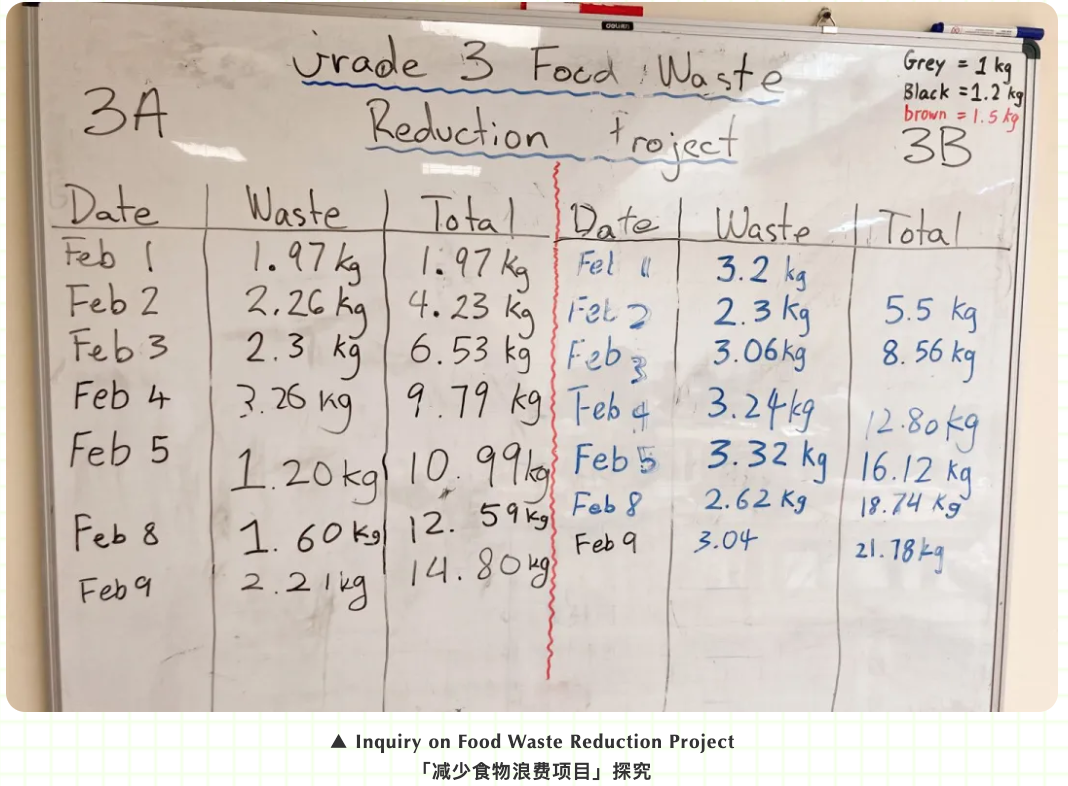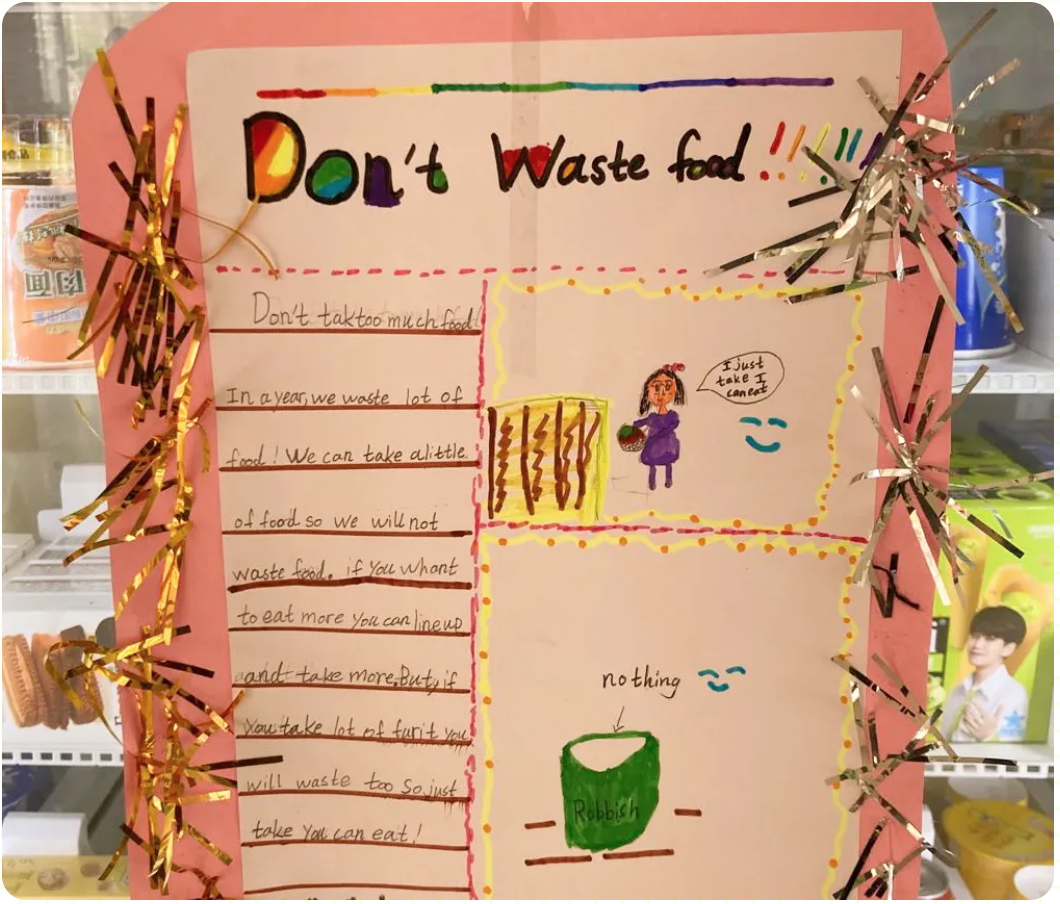 Grade 2A students learned from their peers from other grades and launched the CD (Clean Dish) Action. After lunch, every day each kid will show their "CD" to their teachers and classmates. The children also made a video and posters.

We are worse with food waste than we think. Stopping food waste is not only a win for consumers, it is also a win for the planet. HQIS joined this campaign with seriousness and commitment, and nothing makes us prouder than seeing our young kids eagerly take part in this initiative.


"Actions speak, not words" is a common saying. At HQIS, we believe that caring for each other and understanding the people and the world around us will guide our students to become caring and responsible global citizens.