Important Update: Extended School Closure

Dear HQIS Community,

As you have heard, the Shanghai Municipal Education Commission (SMEC) has directed schools to remain closed until the end of February. Please note that the date for reopening will be announced at a later time by Shanghai Education Commission.


For this reason, HQIS has already launched an e-learning plan in place of in-class learning until the time that we can open our classroom doors again as usual. We believe that we have started our journey extremely well, and feel confident that we can continue our efforts online. We will continue to share updates of our E-learning materials and packages, taking into consideration the extended school closure and the learning needs of your children.
We invite you to share your children's home activities with us. We are looking forward to seeing our students carry out their tasks at home! Also, for any questions, feel free to contact our teachers and coordinators.
We would like to provide opportunities for our students to fully interact with HQIS during this period, therefore we invite parents and students to send us student work or videos at home and collect their works during the E-learning session. The material must be related to their assignments and our units of inquiry. Every day we will have a lucky draw, and we will publish the works of our Lucky Learners on our official WeChat platform! We will provide special gifts to those lucky learners!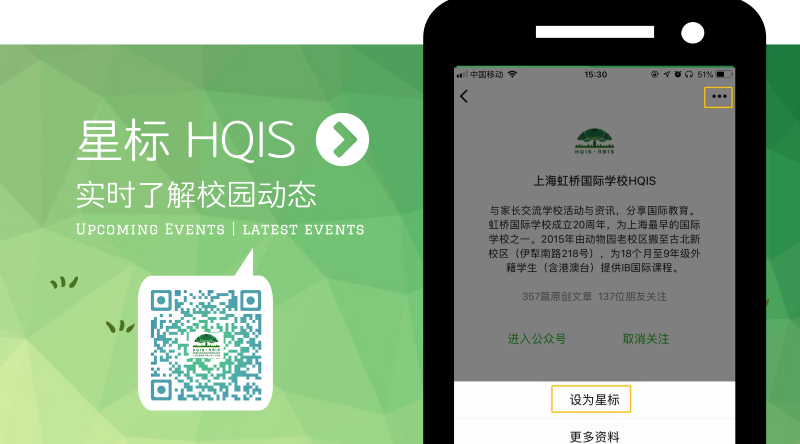 Stay safe and healthy, and please take the necessary precautions to protect yourselves and your loved ones. We seek your kind understanding as we work closely together and maintain close contact during this challenging period.