As a school that follows American curriculum standards, music plays a key role in our programs. From Early Childhood to High School, music is a constant element in our daily school activities.
At HQIS, starting from Preschool, music is taught within the IB-PYP units of inquiry. In the IB system, music is not an independent subject, and it is integrated into other subjects.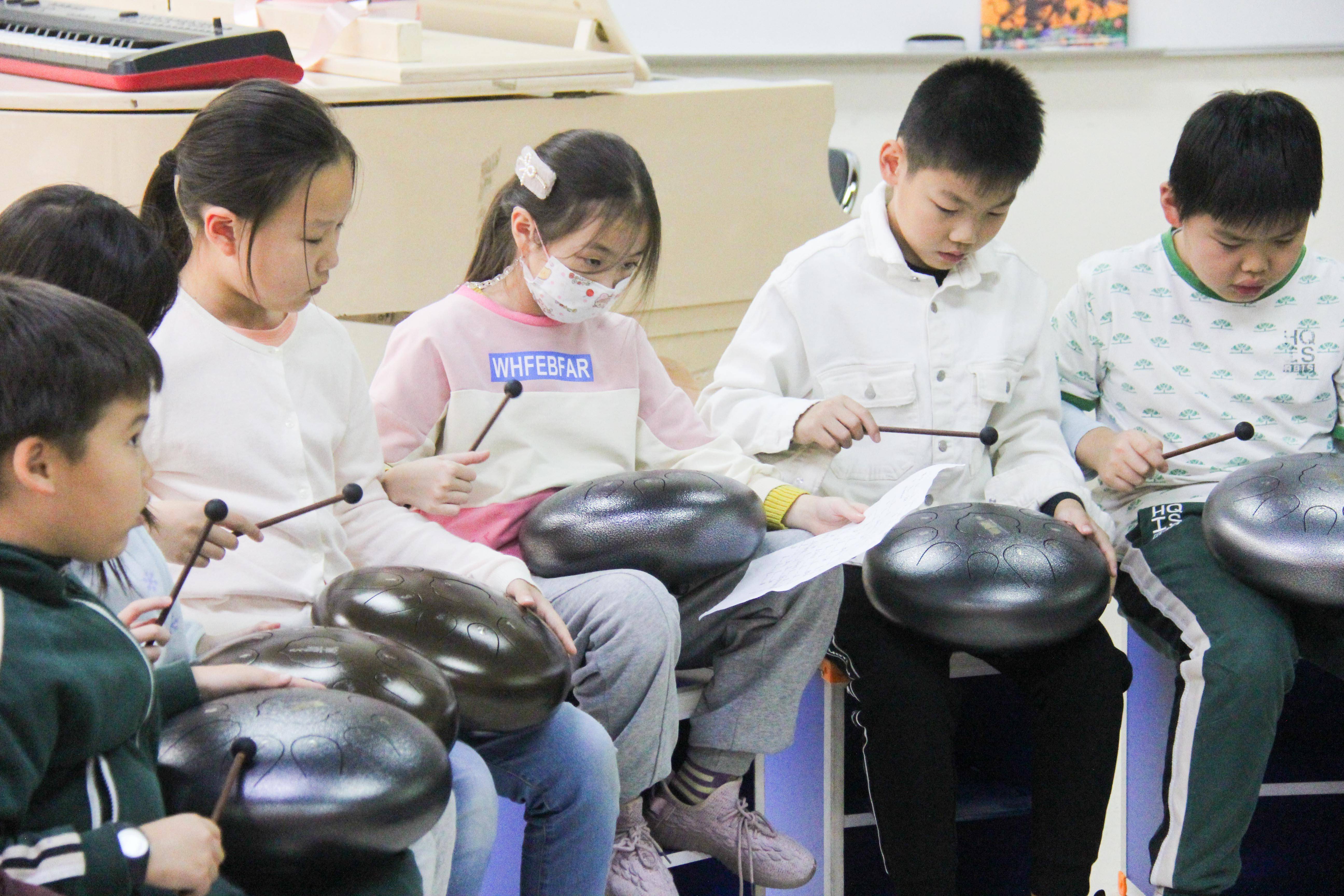 G4 students have explored the planets by music 'The Planets', by Gustav Holst within the Unit of Inquiry- Knowledge gained from exploration. Through these lessons, students have learned about characteristics of the each planet and discussed what instruments were used for each planet.
While exploring within the PYP Unit of Inquiry about animals, G1 students had the opportunity to listen to the famous masterpiece "The Carnival of The Animals", a group of compositions that describes the characteristics of animals through pieces of music; this allowed our students to learn about animal behavior and notions of classical music at the same time.
In addition, according to different themes of inquiry, students explored different kinds of folk music from various ethnic groups in the world, including Chinese, Japanese, Indian, Indonesian, Latin, and African folk music. They had the chance to listen to unusual and exotic instruments and they saw how performers play them.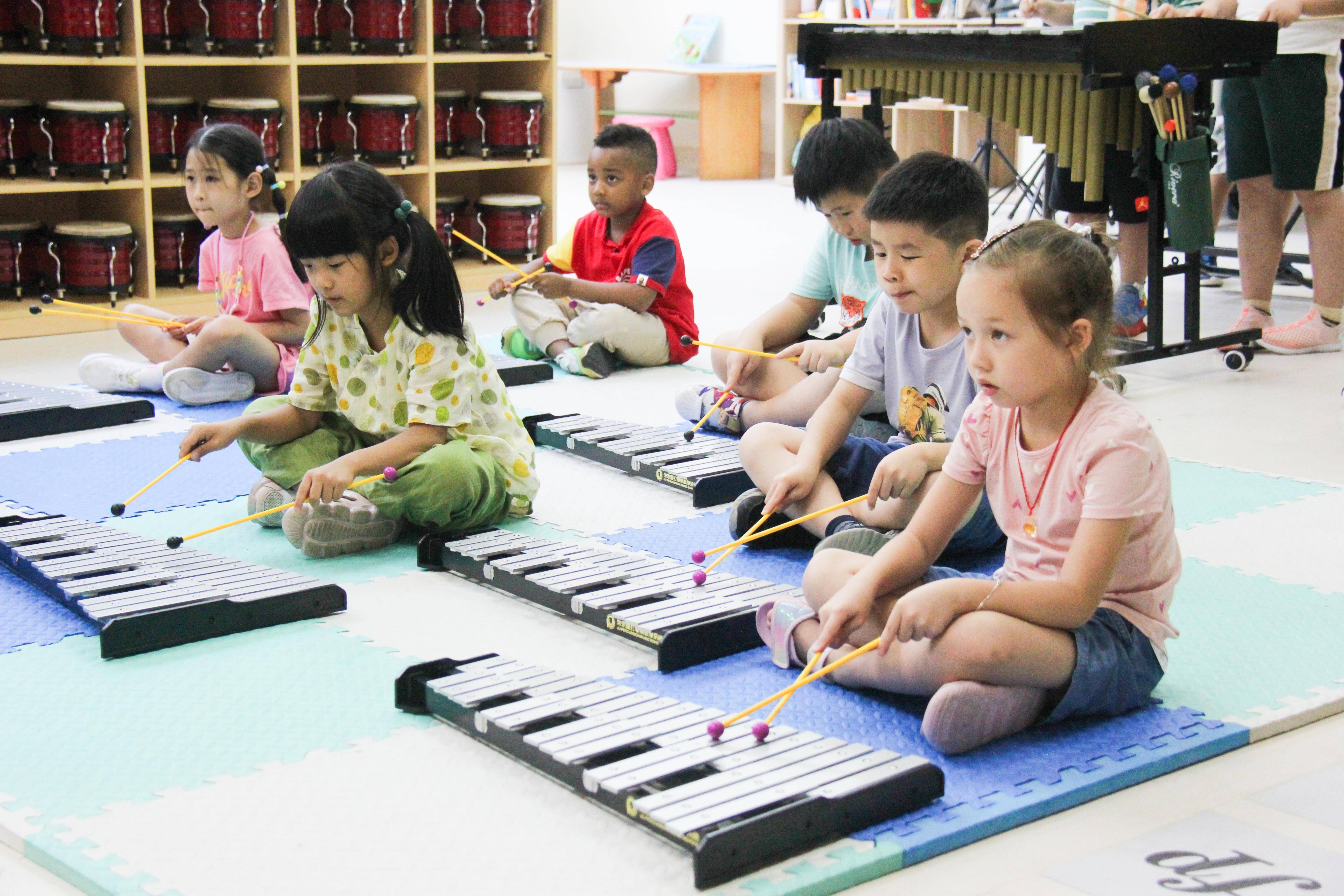 Upper School Music is designed to develop an appreciation of music through learning music history and music theory from the different genres of music. It will encourage students to develop an understanding of the elements of music; melody, rhythm, harmony, and form. At the same time, teachers will utilize the PBL system to allow students to express the knowledge they grasped through guided projects.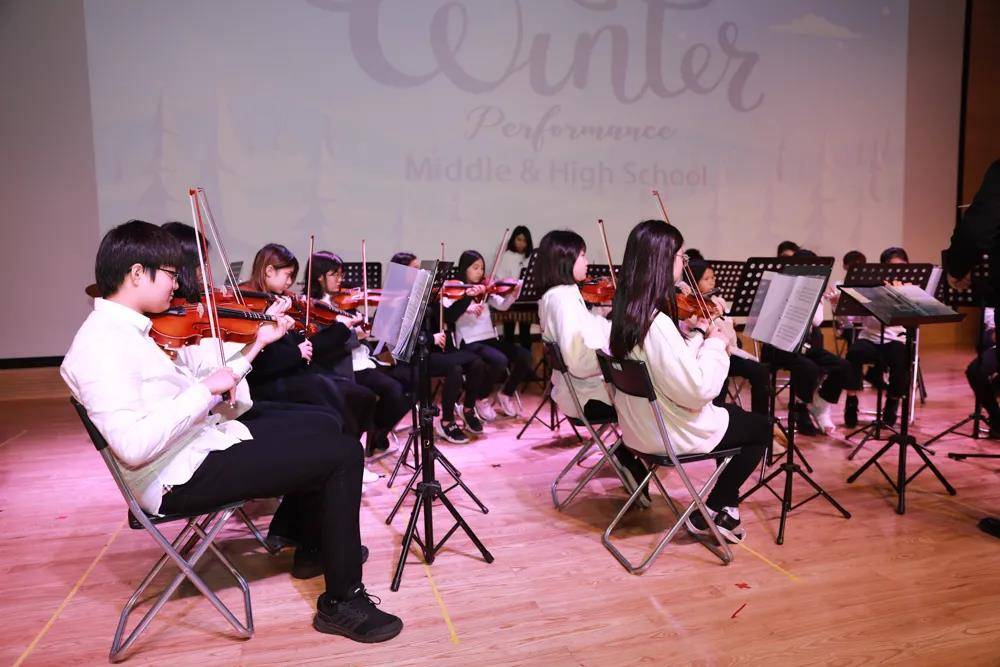 When students learn how to play a piece of music, they need to understand how it was composed, why it was created, and its significance to then and now.
At HQIS music is a very important part of our model of holistic education, not just a minor subject for leisure. And in fact, students have a lot of chances to showcase their talent. They have a fixed schedule for rehearsals, grand performances on stage every semester, music competitions, and so on.
We strongly believe that every child has talent, and that on-stage performances are the best way to increase children's self-confidence, enhance their musical skills, and foster a passion for music. HQIS will always continue to provide the best in music education to its students, and to support them in the most effective and best way, valuing the talent and personal traits of each child.